Celebrating the Global Big Day in Taiwan
By Scott Pursner
On May 8th, 2021, birders and nature enthusiasts around the world joined in the second ever Global Big Day bird count organized by Global Birding and powered by the eBird online platform. During the event, nearly 52,000 people from 192 countries recorded 7,234 species on 133,887 checklists! This was no small feat and could be celebrated as an international effort for birding and citizen science.
Taiwan had one team registered for the event. The Taiwan International Birding Squad (TIBS for short) was comprised of bird guide Richard Foster, avid eBirder Paul Schaffner, and the Taiwan Wild Bird Federation's Director of International Affairs, Scott Pursner. All three live in different parts of Taiwan, with Pursner in Taipei, Foster in Tainan, and Schaffer in Kaohsiung. Yet they all gathered together at Chiayi High Speed Rail Station on May 7th with one goal in mind, count over 100 species during their Global Big Day count.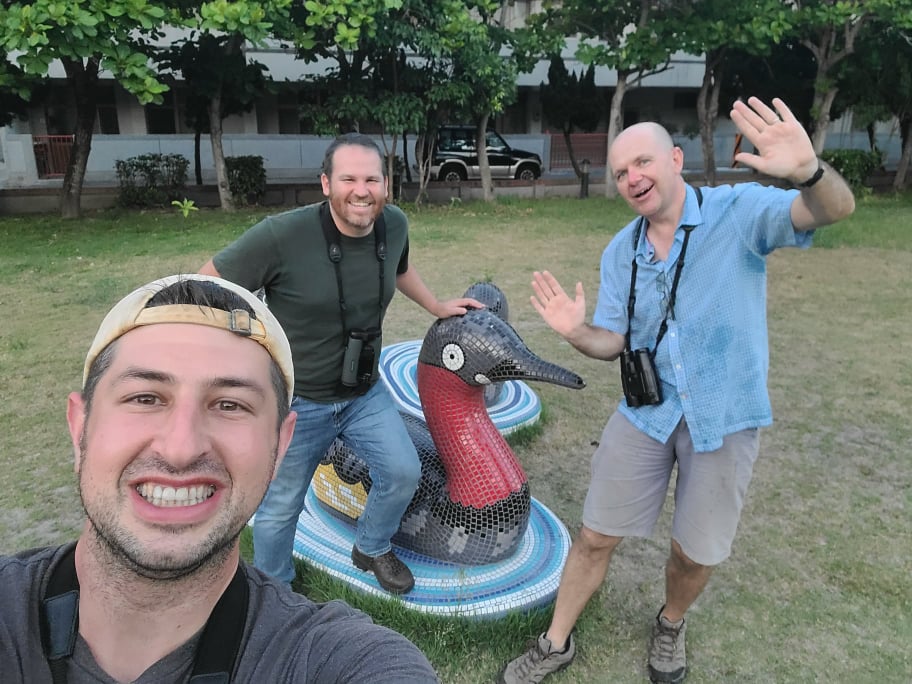 The Taiwan International Birding Squad (From Left: Scott Pursner, Paul Schaffner, Richard Foster)
Spending the night of May 7th in Tatajia, 2,400m asl and in the shadow of Jade Mountain (Taiwan's tallest peak at 3,952m asl), the morning's goal was endemics. It did not disappoint either, with sightings of old favorites such as Taiwan Rosefinch, Taiwan Barwing, White-whiskered Laughingthrush, Taiwan Fulvetta, Taiwan Yuhina, and Flamecrest. A Taiwan Shortwing was as usual, heard but not seen. Some other nice species which the team saw included Golden Parrotbill, Ferruginous Flycatcher, Coal Tit and Large-billed Crow.

Coal Tit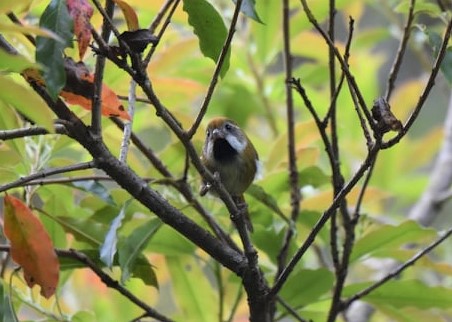 Golden Parrotbill
In the late morning the team started to make their way from the mountains to the coast, with the goal of recording some waterbirds at the Aogu Wetlands and Forest Park. On the way they spotted species such as Russet Sparrow, Brown-headed Bullfinch, White-bellied Green Pigeon, Grey-capped Woodpecker and Black-naped Monarch.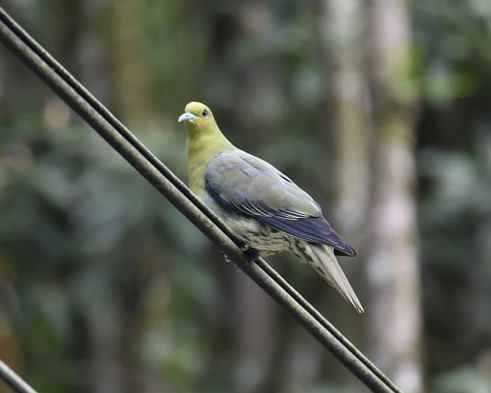 White-bellied Green Pigeon
Once at the Aogu Wetland the team were surprised to see a group of 34 Black-faced Spoonbills which had not yet migrated north. Other species recorded include Striated Heron, Pacific Golden Plover, Whiskered Tern and Oriental Praticole.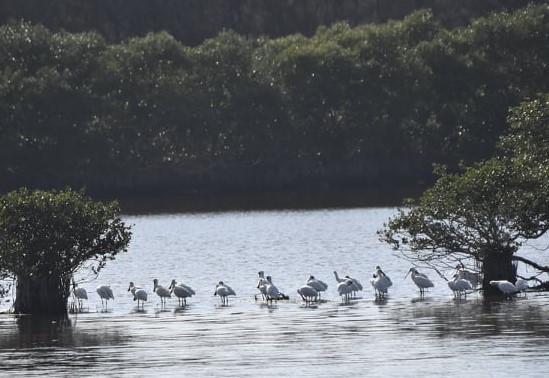 Group of Black-faced Spoonbills at Aogu Wetland
In the end, the Taiwan team had accomplished its goal, counting 107 species that day including 20 of Taiwan's 30 endemics! This contributed to the major milestone of eBird's one billionth bird observation which also took place during the Global Big Day event. Team TIBS was happy with their effort and plan to join the next Global Big Day event, likely in the fall. They hope more teams from Taiwan will also sign up to take part in this major international birdwatching event in the future.