Results of of 2021 Taiwan Black-faced Spoonbill Census Top 3,000 for First Time
By Scott Pursner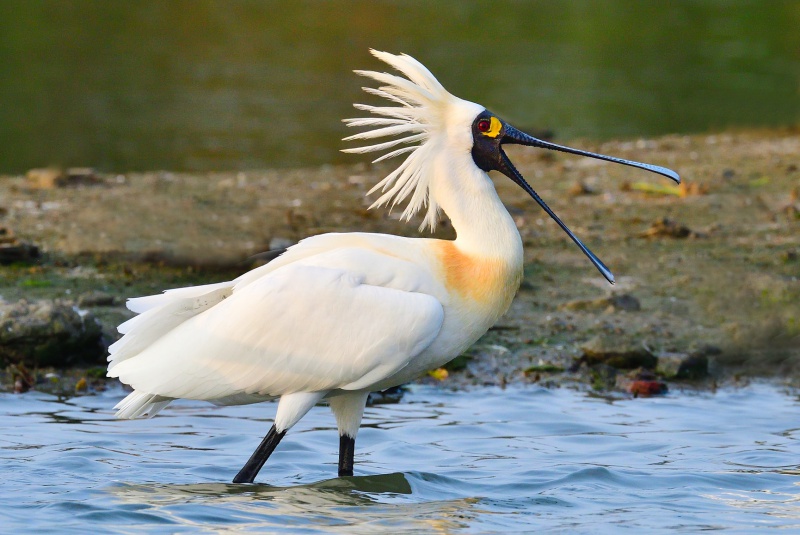 Photo: Philip Kuo
Results from the 2021 Taiwan Black-faced Spoonbill Census showed a total of 3,132 Black-faced Spoonbills in Taiwan, a new record and increase of 347 from the year before

Done in coordination with 2021 International Black-faced Spoonbill Census organized by Hong Kong Bird Watching Society; this year 5,222 birds were recorded, a new record

The most important area for the endangered waterbird was southern Taiwan's Tainan City followed by neighboring Kaohsiung City and Chaiyi County

Threats to the species remain in the form of proposed "floatovoltaic" projects in the fish ponds, salt pans, and wetlands where the birds feed and rest
Results of the 2021 Taiwan Black-faced Spoonbill Census revealed a total of 3,132 wintering in Taiwan proper and its outlying islands, up 347 from the year before and a new record. With annual census numbers consistently showing 50% to 60% of the global population, Taiwan is one of the most critical habitat areas for the iconic and globally threatened species. This year's survey lasted from January 16-17, with results released on April 14.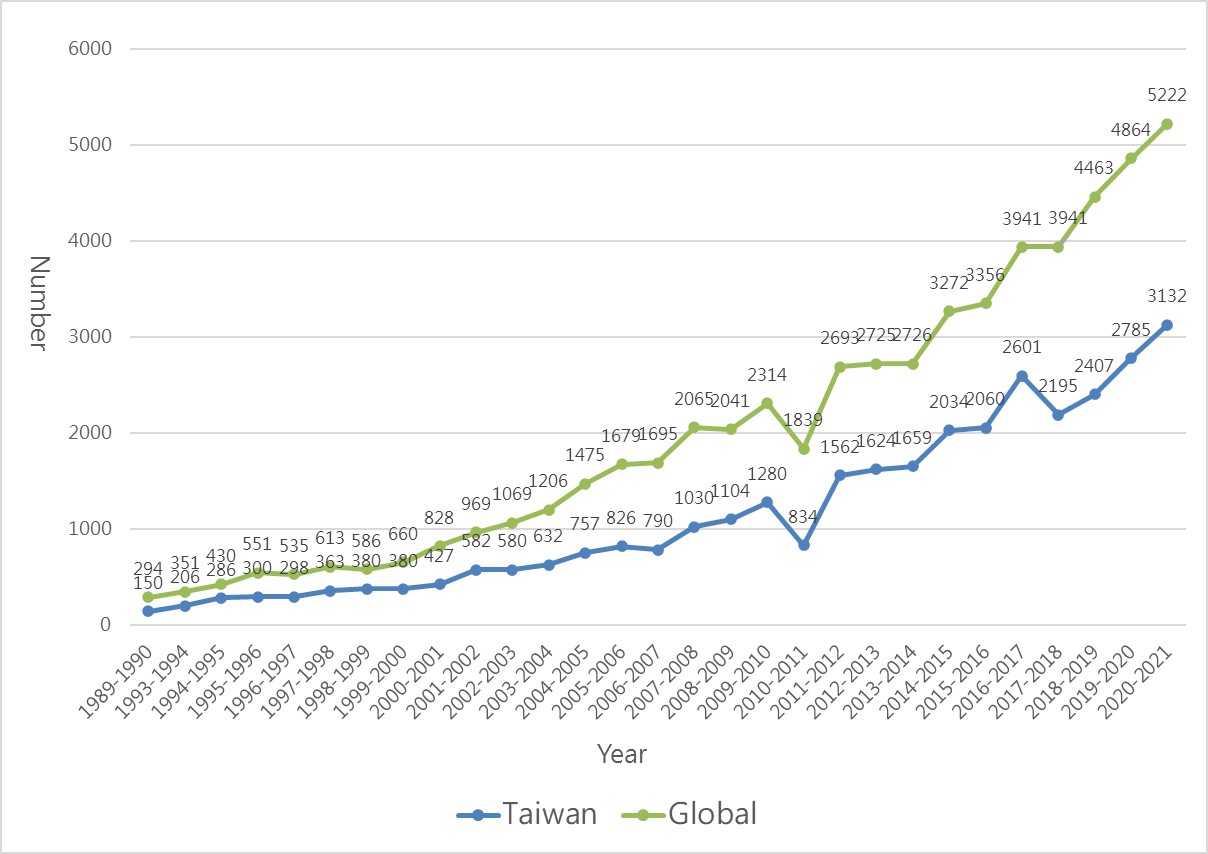 Global and Taiwan Totals for Black-faced Spoonbill Census
The count was done in coordination with the 2021 International Black-faced Spoonbill Census. This international event is organized by the Hong Kong Bird Watching Society and sees participating groups representing all of the migratory waterbird's range take part. With a total of 5,222 birds recorded, it shattered the global record set just last year. Taiwan numbers accounted for 60% of the global population this year.
The wintering population of Black-faced Spoonbills in Taiwan are mainly found in southwestern Taiwan's Tainan City, Kaohsiung City, Chiayi County, and Yunlin County, with Tainan being by far the most important. The number recorded there this year was 2,114 (67.5% of the national total), an increase of 275 compared with last year. They were mainly concentrated in the city's Chiku District and Annan District's Sicao area. Another 408 (16.7%) were located in Kaohsiung City, mainly at Qieding and Yongan Wetlands as well as the Gaoping River. There were also 321 (10.2%) recorded in Chiayi County, namely at the wetlands in Budai and Aogu. This was a decrease of 229 from last year. Yunlin County recorded 218 (7.0%), an increase of 116 from last year. The Chenglong Wetland, Kouhu Wetland, and south bank of the Zhoushui river mouth were their favored sites there. Meanwhile, small but stable populations were recorded again this year in both Yilan County and the outlying Kinmen Islands. Yilan recorded 22 mainly at Xiapu Wetland while Kinmen came in with 31, with most located at the Cihu Wetland.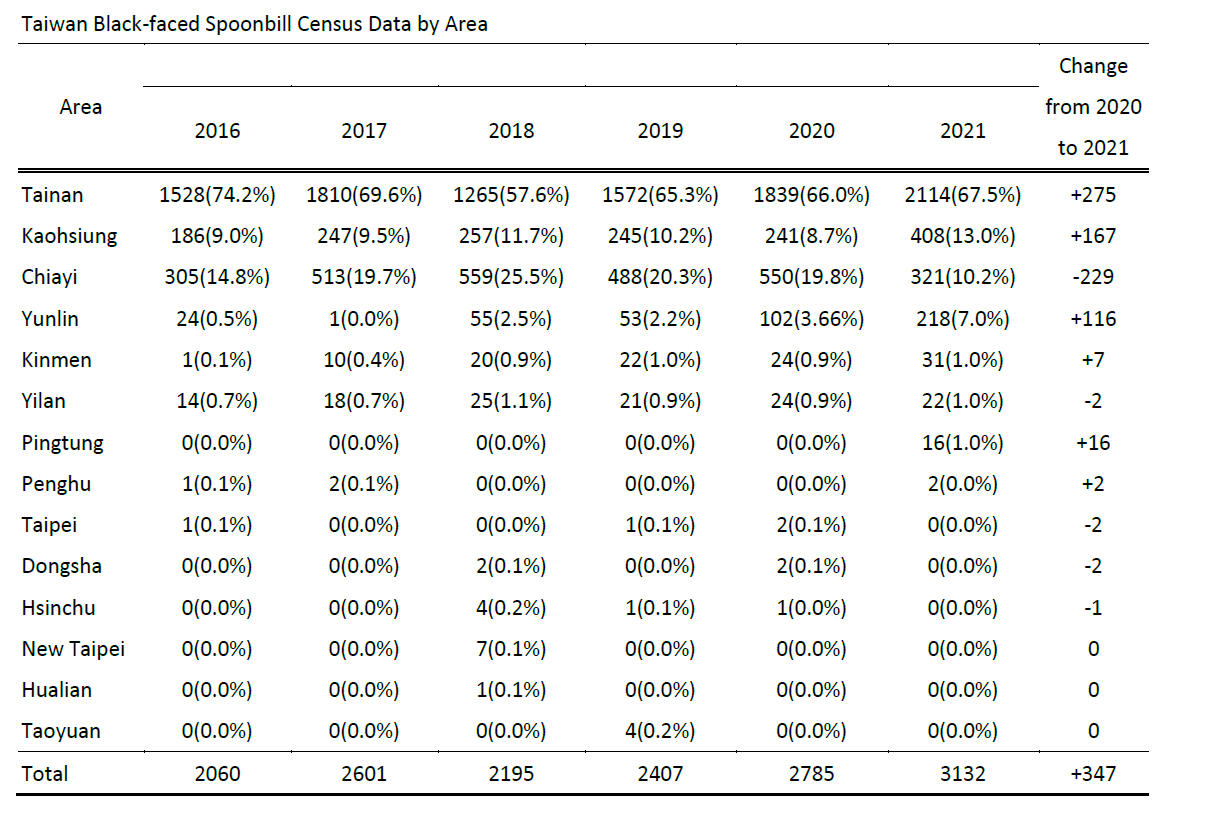 2021 Taiwan Black-faced Spoonbill Census Results by Area
The number of Black-faced Spoonbills wintering along Taiwan's southwest coast is still growing and expanding. However, as the population increases, pressure to find adequate habitat and foraging rise. For instance, the decrease in population in Chiayi could be due to recent dry weather conditions leading to reduced rainfall at local saltpans or an overall reduced habitat availability. Also, parts of Chiayi, Yunlin, and Tainan may soon face issues related to the development of green energy projects such as wind farms or"floatovoltaic" projects. Continuous monitoring is necessary to better understand the situation.
Meanwhile, from December of last year until March this year, nearly 40 Black-faced Spoonbill rescue cases have been reported in Tainan City, Chiayi County and Kaohsiung City, mainly related to botulism poisoning. At least 12 individuals have already recovered and been returned to the wild. The cause of these botulism cases relates directly to the degradation of foraging areas. Recent low rainfall and dried out habitats may not only reduce foraging for black-faced spoonbills, but also worsen this trend. Every winter some Black-faced Spoonbills are suspected of contracting botulism and dying from it. If members of the public see a bird exhibiting symptoms of botulism poisoning such as weakness or abnormal behavior, it is recommended that you report it directly appropriate authorities.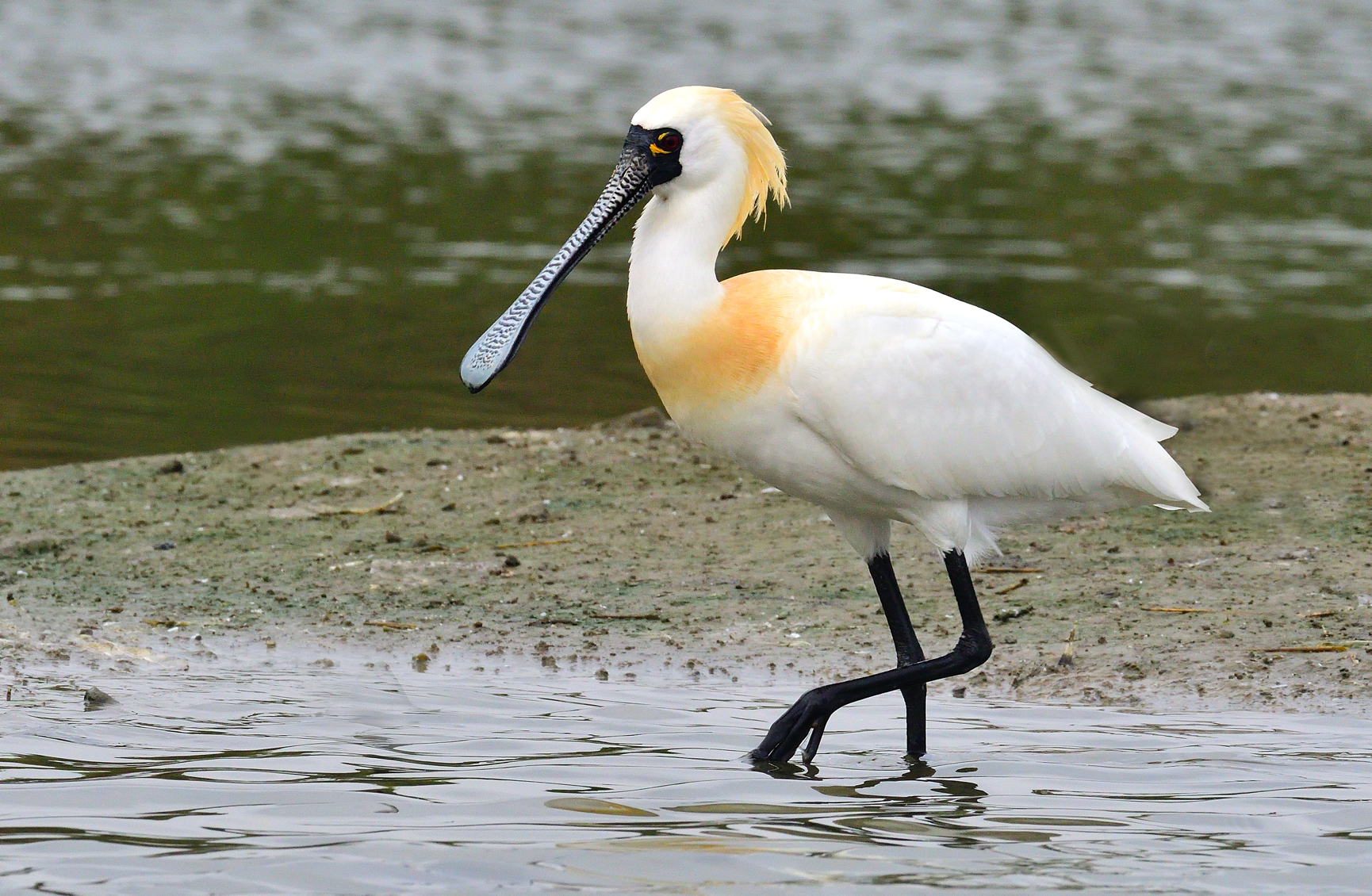 Photo: Philip Kuo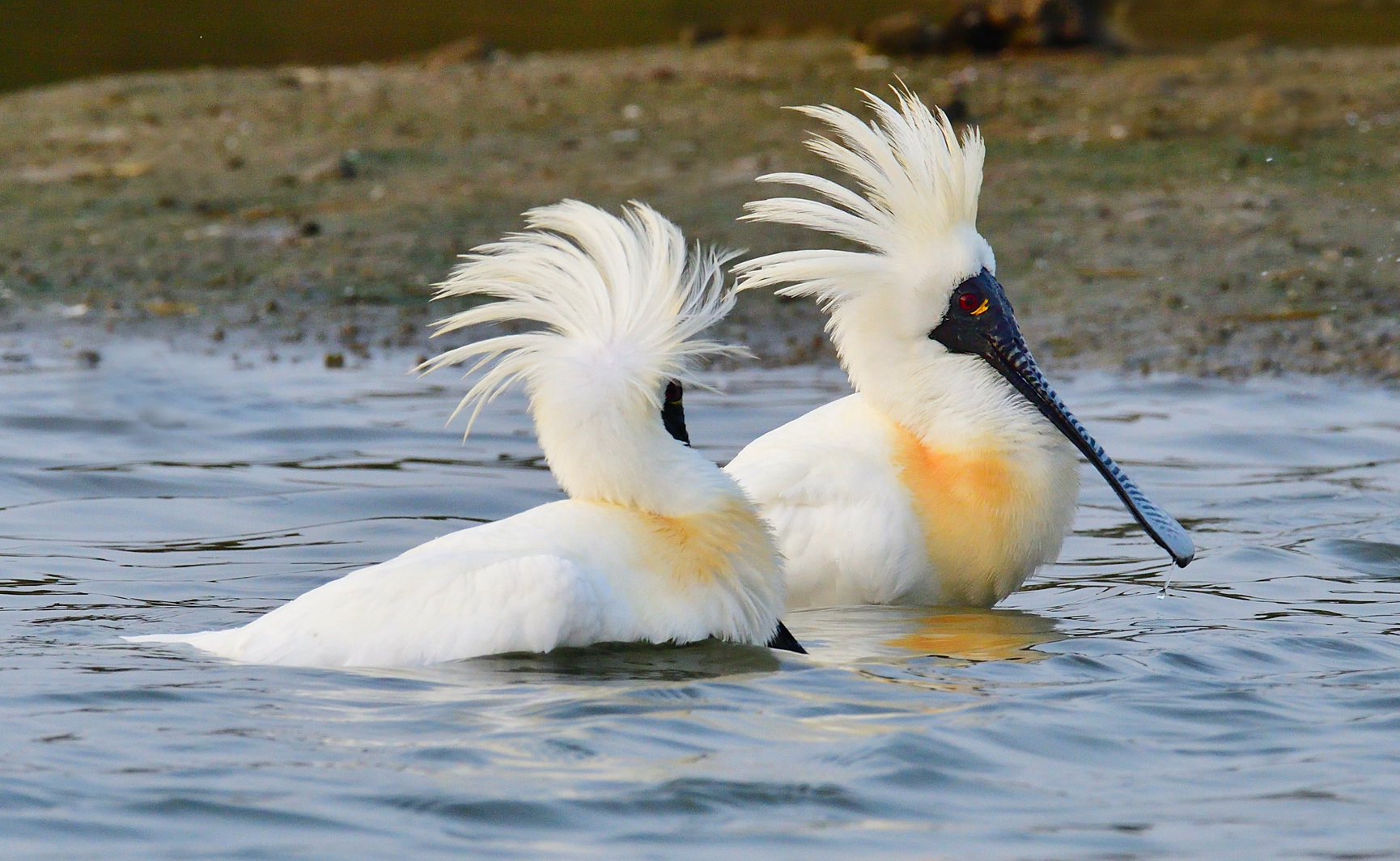 Photo: Philip Kuo
About the TWBF:
The TWBF was founded in 1988 and represents 21 different conservation organizations throughout Taiwan and its outlying islands. Its purpose is to protect wild birds and their habitats through research, conservation, and outreach. The group achieves these goals through the four main areas of influencing policy, research and citizen science, education and outreach, and international collaboration. The TWBF and its partner organizations are responsible for conservation successes including that of the endangered black-faced spoonbill. They also work on a number of studies and citizen-science related projects. For more information about the TWBF, they can be reached at conservation@bird.org.tw.