Taiwan's Black-Faced Spoonbill Numbers Climb and Expand in 2022 Census Results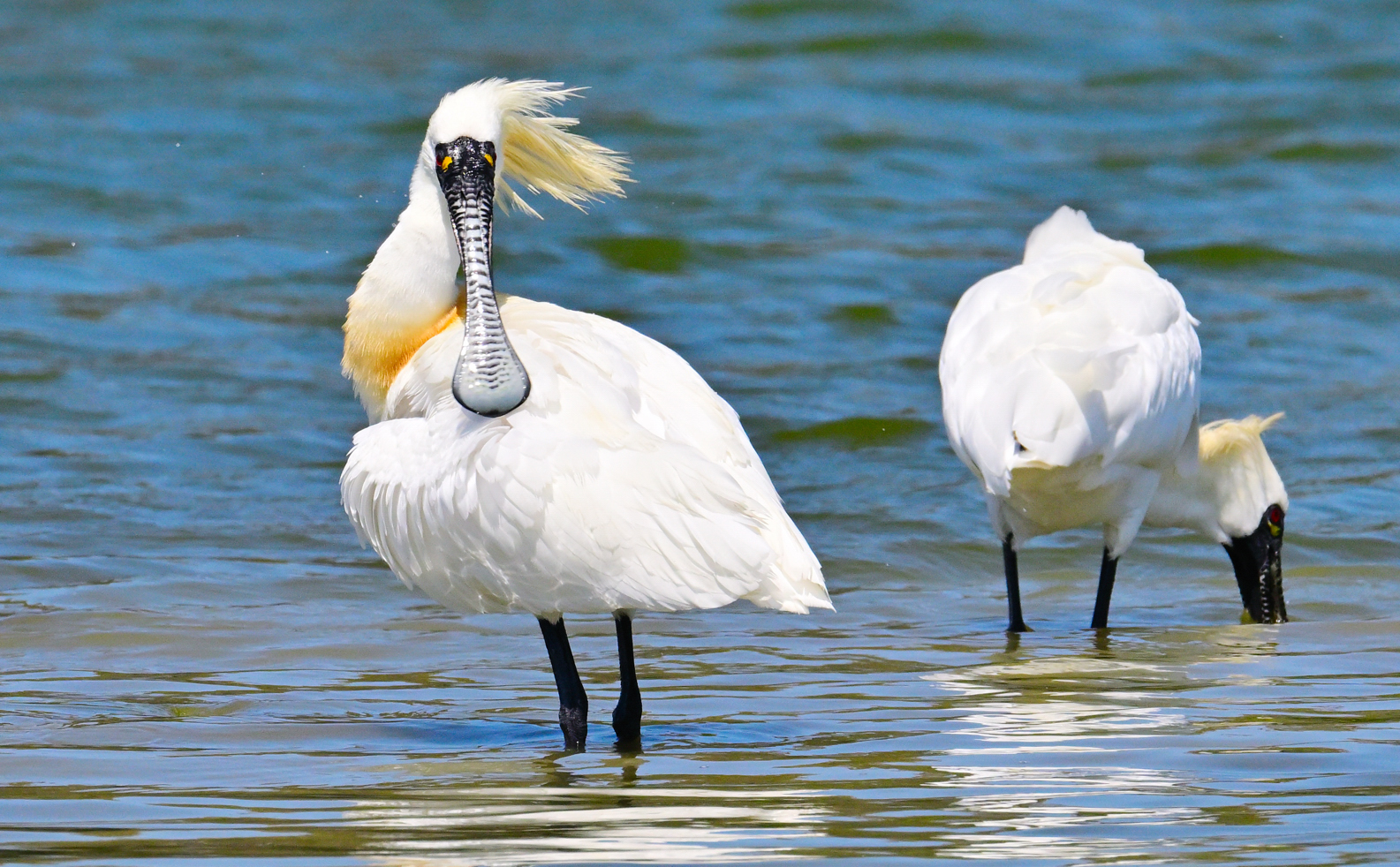 Photo: Philip Kuo
Results from the 2022 Taiwan Black-faced Spoonbill Census showed a total of 3,824 Black-faced Spoonbills in Taiwan, a new record and increase of 692 from the year before

Done in coordination with 2022 International Black-faced Spoonbill Census organized by Hong Kong Bird Watching Society; this year 6,162 birds were recorded, a new record

The most important area for the endangered waterbird was southeastern Taiwan's Tainan City followed by neighboring Chiayi County and Kaohsiung City

Results point to a trend of wintering black-faced spoonbills expanding their distribution range in Taiwan, appearing in a total of 13 cities/counties for the first time ever
Results of the 2022 Taiwan Black-faced Spoonbill Census revealed a total of 3,824 wintering in Taiwan proper and its outlying islands, up 692 from the year before and a new record. With annual census numbers consistently showing 50% to 60% of the global population, Taiwan is one of the most critical habitat areas for the iconic and globally threatened species. This year's survey lasted from January 8-9.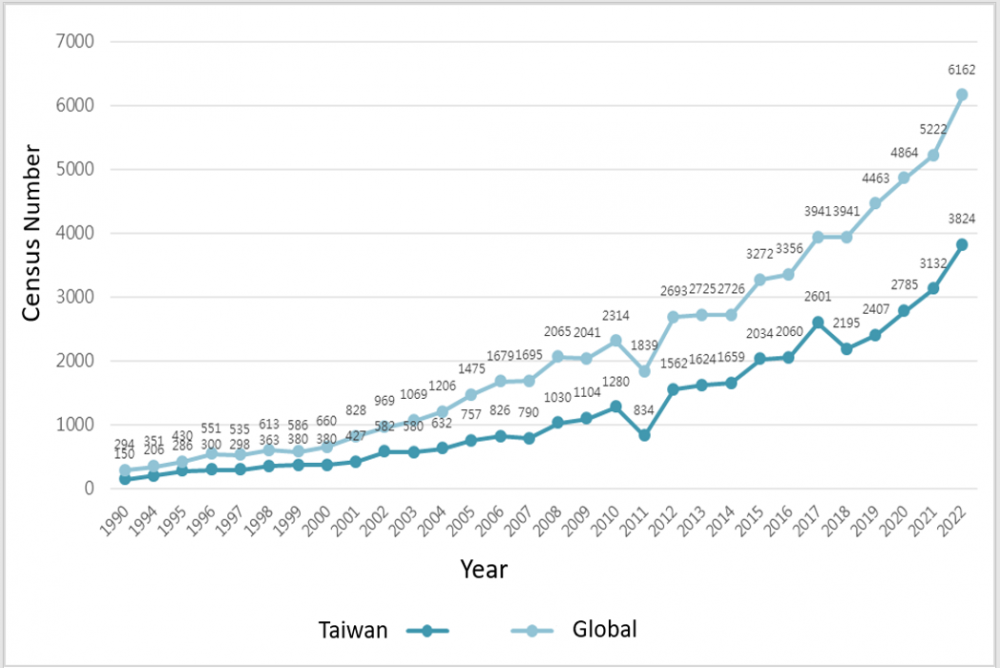 The count was done in coordination with the 2022 International Black-faced Spoonbill Census. This international event is organized by the Hong Kong Bird Watching Society and sees participating groups representing all of the migratory waterbird's range take part. With a total of 6,162 birds recorded, it shattered the global record set just last year. Supported by the Taiwan Forestry Bureau, the Taiwan Wild Bird Federation organized the event in Taiwan, working with birders, bird societies, government agencies, and other groups from all over the country to conduct the census. Taiwan numbers accounted for 62% of the global population this year.
More than 90% of the wintering black-faced spoonbills counted were along Taiwan's southwest coast in Tainan City, Chiayi County, Kaohsiung City and Yunlin County, with Tainan being by far the most important. The number recorded there this year was 2,158 (56.4% of the national total). They were mainly concentrated in the city's Chiku District and Annan District's Sicao Area. Another 962 (25.2%) were recorded in Chiayi County, mainly in the Budai and Aogu wetlands. The number is an increase of 641 from the year before. Kaohsiung City had 369 (9.7%), mainly located in the wetlands at Qieding and Yong'an as well as the Gaoping River. Yunlin County recorded 227 (5.94%), mainly in Kouhu Wetland and the southern bank of the Zhoushui River. Meanwhile, Pingtung County, Kinmen Island and Yilan County all had small but stable populations. In Pingtung, 36 (0.9%) were recorded, mainly in Dapeng Bay and Tiancuo. Kinmen had 29 (0.8%), primarily in Cihu Wetland, the Wujiang River Estuary, and Xi Lake. In Yilan 27 (0.7%) were recorded, mainly in the Xiapu Wetland.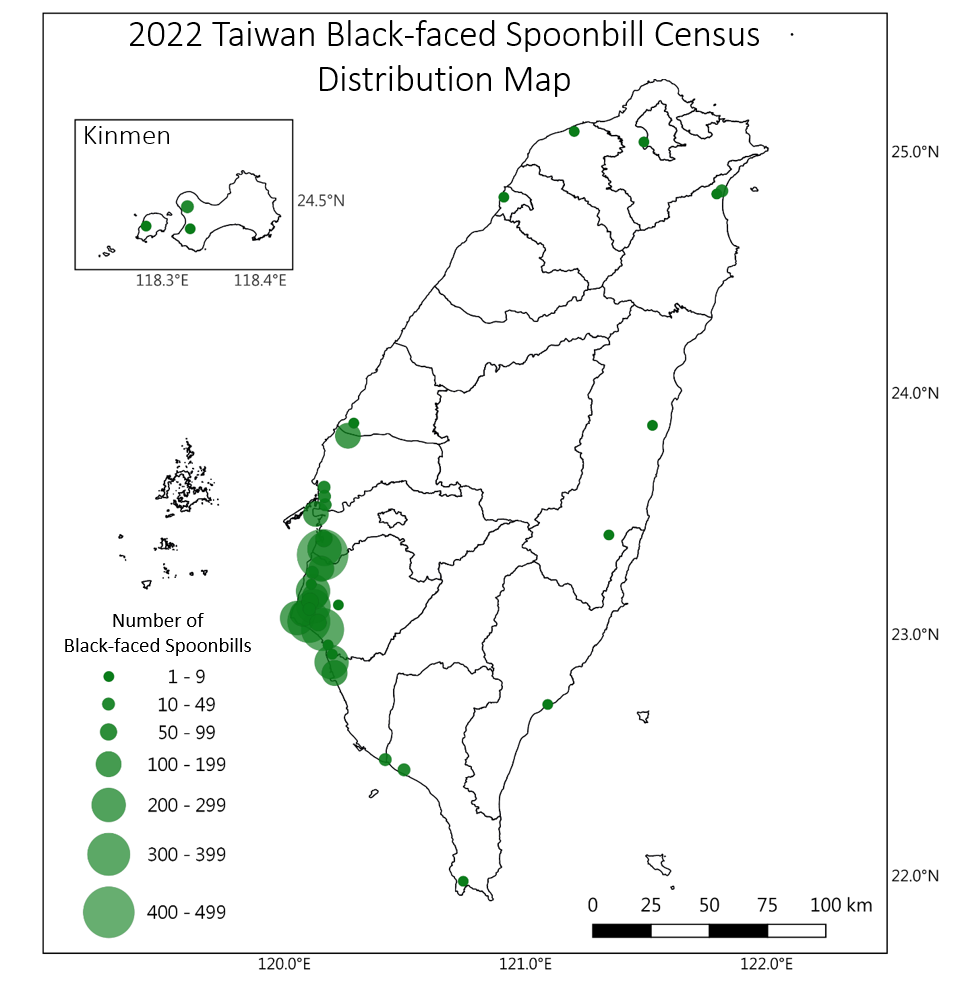 This year's results indicate that Taiwan's wintering black-faced spoonbills are not only increasing in number but appear to be expanding their distribution range as well. Though numbers recorded in Tainan, Kaohsiung, and Yunlin remained similar to that of last year, Chiayi saw its highest recorded number in the history of the census. There were 783 spoonbills recorded Chiayi's Budai Wetland, an increase of 564 birds from last year when it was experiencing drought-like conditions. Another area which saw a growing number of spoonbills was Pingtung County. Though in the past black-faced spoonbills were not recorded there,  starting in in 2021 that began to change. It is thought the area may become a long-term stable wintering ground in the future. Most surprising though is that this year black-faced spoonbills were observed in Taipei, Taoyuan, Hsinchu, Changhua, Hualien, and Taitung, places where black-faced spoonbills are rarely found wintering. In total 13 cities and counties recorded black-faced spoonbills. This is up from just eight last year and marks a first in the history of the Taiwan Black-faced Spoonbill Census. These signs point to a wintering black-faced spoonbill population which is spreading its distribution range in Taiwan. The public is encouraged to take part in helping to keep an eye out for these changes and report black-faced spoonbill sightings to their local bird societies or via the bird recording platform eBird.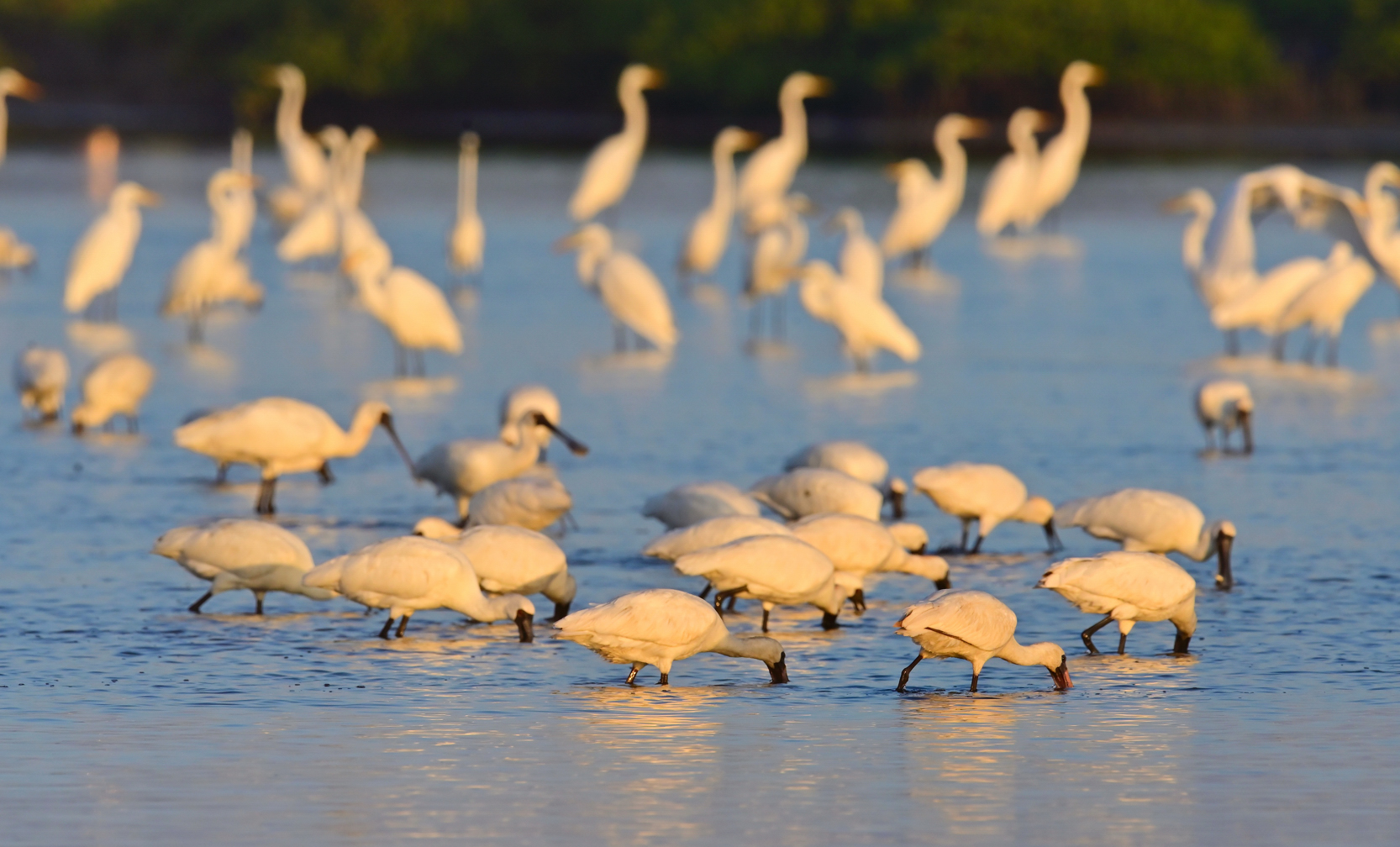 Photo: Philip Kuo
About the TWBF:

The TWBF was founded in 1988 and represents 21 different conservation organizations throughout Taiwan and its outlying islands. Its purpose is to protect wild birds and their habitats through research, conservation, and outreach. The group achieves these goals through the four main areas of influencing policy, research and citizen science, education and outreach, and international collaboration. The TWBF and its partner organizations are responsible for conservation successes including that of the endangered black-faced spoonbill. They also work on a number of studies and citizen-science related projects. For more information about the TWBF, they can be reached at conservation@bird.org.tw.