Environmental Education and Asian Partnership on Display at EEO Workshop
By: TWBF Staff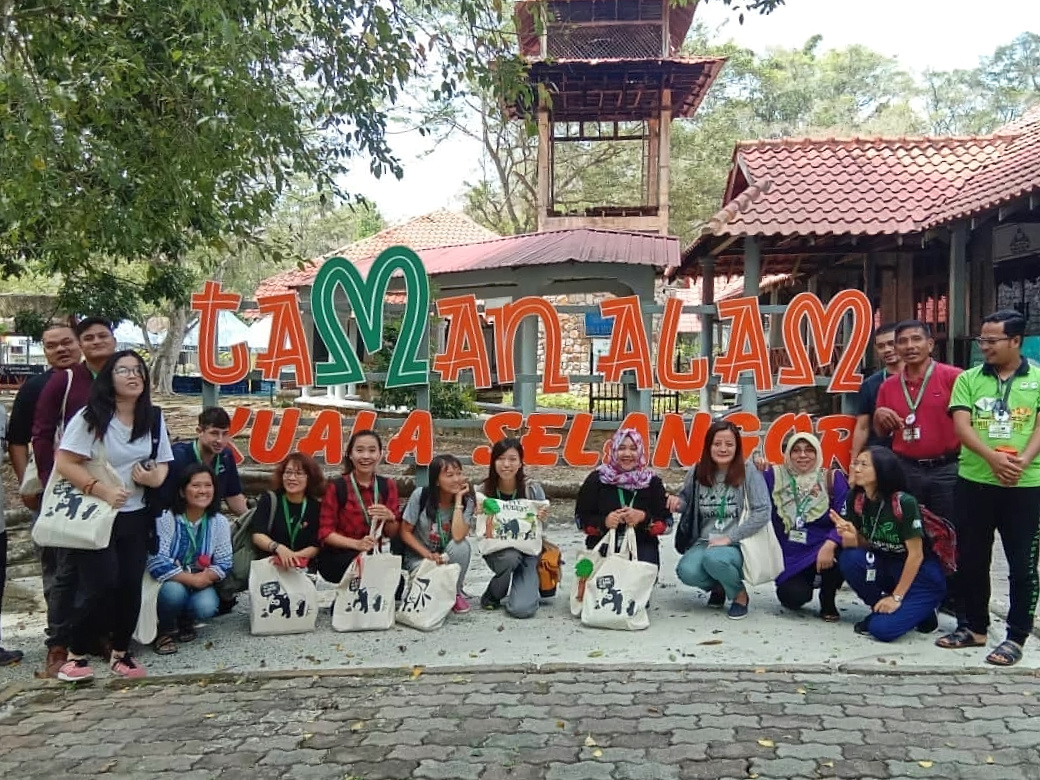 Delegates and MNS Environmental Educators at the Kuala Selengor Nature Park
From February 21-25, 2019, the Malaysia Nature Society hosted BirdLife International Asia partners for a first ever Environmental Education Network Workshop. Taking place in both Kuala Selangor and Kuala Lumpur, Malaysia, the event was attended by representatives from Malaysia Nature Society, Burung Indonesia, Haribon Foundation (Philippines), BANCA (Myanmar), BirdLife Programme Cambodia, BirdLife Vietnam, Nature Society Singapore, Hong Kong Bird Watching Society, Bombay Natural History Society (India), Royal Society for the Protection of Nature (Bhutan), Bird Conservation Nepal, Taiwan Wild Bird Federation. Scott Pursner, Director of International Affairs for TWBF attended on its behalf.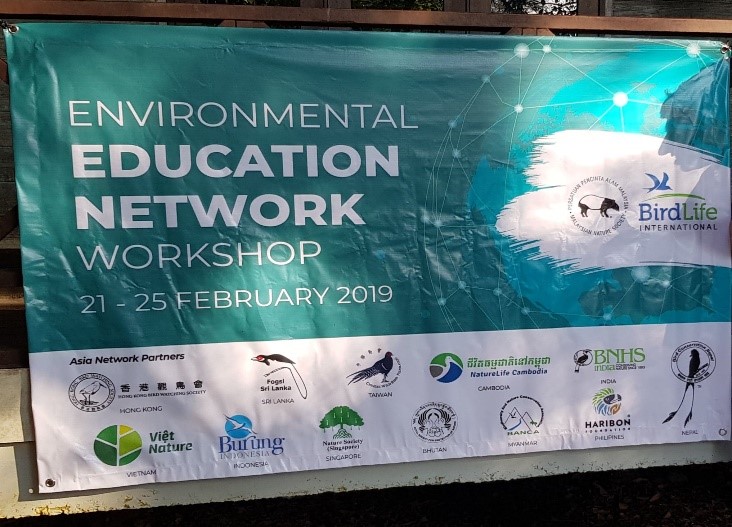 EENW event banner
The event came as a result of discussions between MNS and a number of BirdLife Asia partners on the need for more opportunities to network, share experiences, and find areas for collaboration. Therefore, the goals of the EENW were to create an environment for partners to network with each other and share experiences related to Environmental Education and Outreach (EEO) in-country. It was also the first time such an event was held in Asia, and although BirdLife International Asia promoted the event, planning and execution were all done by MNS.
Ample time was provided for partners to learn about each organization's activities and events and discuss potential areas of collaboration. MNS also offered to promote events and ecocenters of BirdLife partners inside their Urban Environmental Education Hub, a combination ecocenter/gift shop situated at a local shopping center. The center promoted conservation and biodiversity-related topics. One employee went over the many activities and events for children which were held there. She explained that it even serves as a sort of daycare for children during the weekend.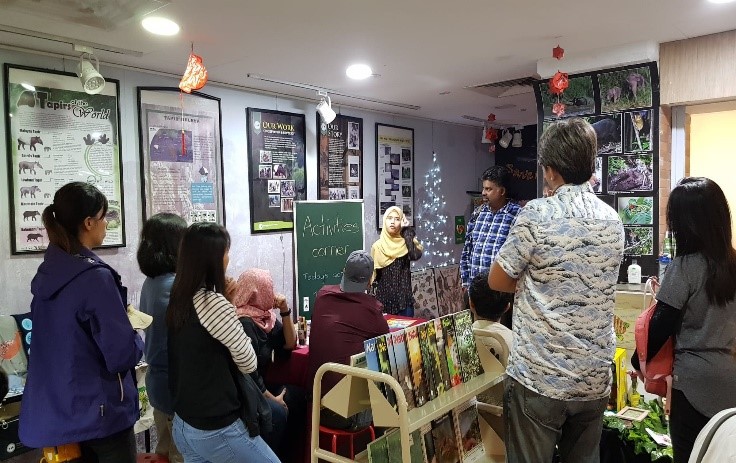 BirdLife delegates learn about the MNS Urban Educational Hub
The event also provided the opportunity for participants to meet a number of Malaysian educators. They all had interest to have students travel to partner countries or set up EEO exchanges of some kind. Many had interest in visiting Taiwan to learn more about the current EEO work being done there.
The TWBF was able to share the experiences of its partner organizations with participants. There was a lot of material to cover. Mr. Pursner discussed the four major birdwatching fairs held in Taiwan: the Taipei International Birdwatching Fair, Guanying Guanyin, Free Buzzard in Mt. Bagua, and the Jonkea Raptor Festival. He also introduced the various ecocenters run by TWBF partners: Guandu Nature Park, Zhishan Cultural and Ecological Park, Aogu Wetlands Park, and Niaosong Wetlands Park. He then showcased the success of the Jacana Conservation Park in Tainan. Delegates were very interested in the ecocenters and fairs as well as how citizen science-related events were able to get so many participants involved.
The TWBF also had the opportunity to host a booth during an event celebrating World Wetland Day. During this time Mr. Pursner shared the TWBF's work with many local people, includes groups of schoolchildren. Adults were also quite interested in the booth's content. One of the most talked about was the traditional Chinese couplets for the citizen science event known as the New Year Bird Count. Many of the Malaysian Chinese said they had never seen traditional Chinese culture combined with conservation themes so beautifully.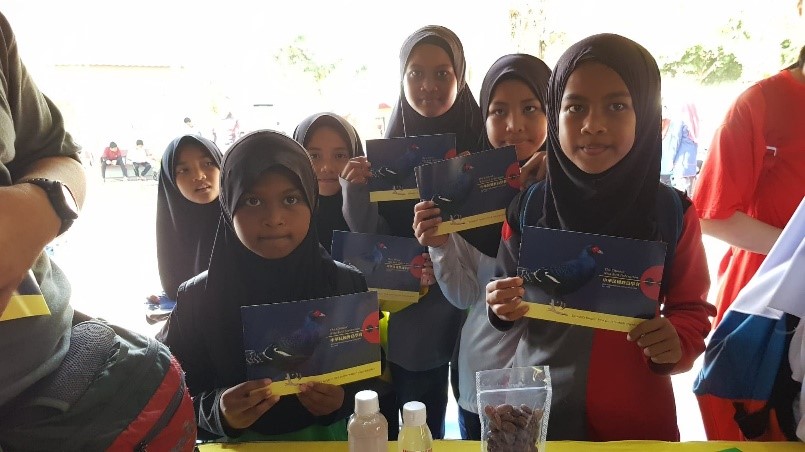 Malaysian students with outreach materials provided by the TWBF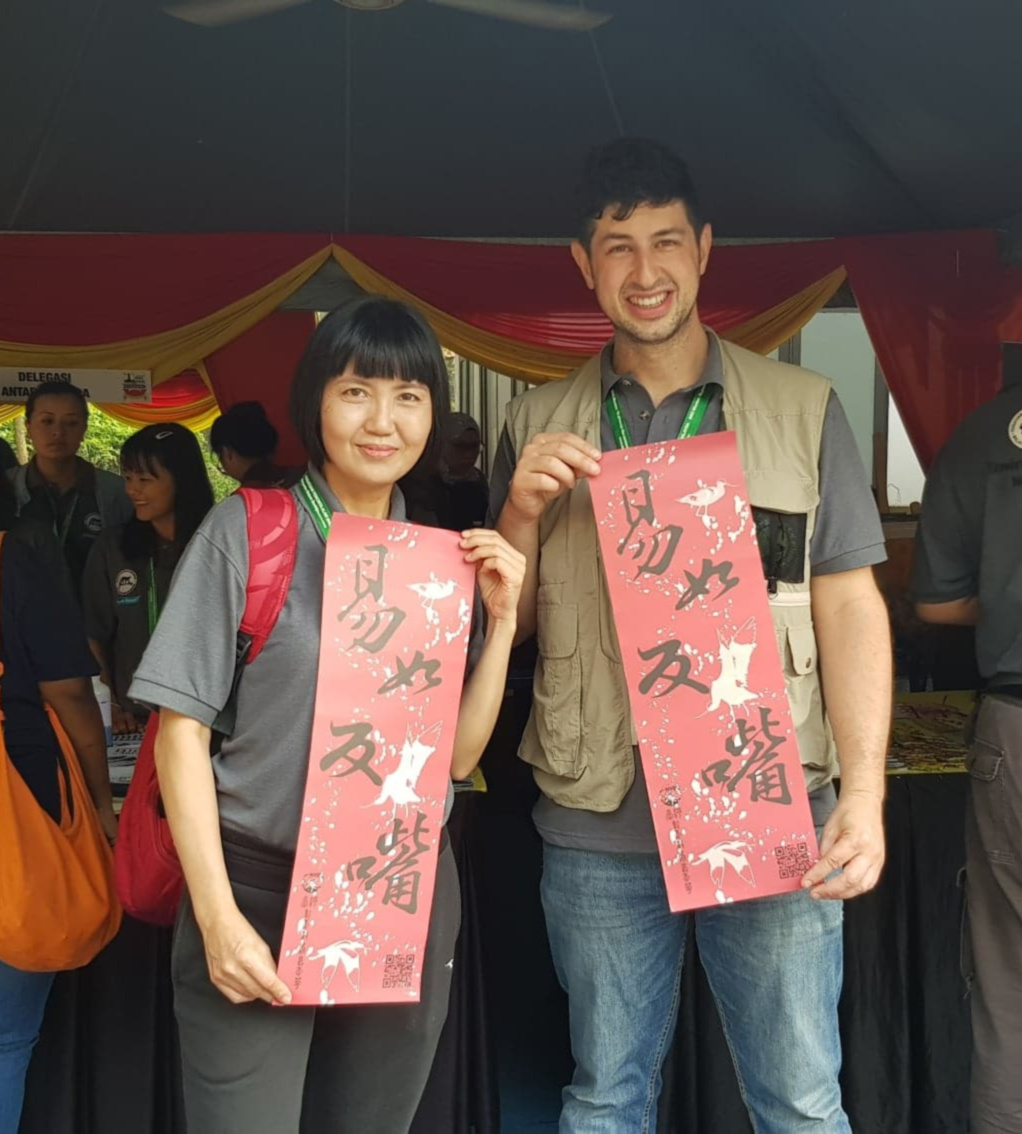 The 2019 NYBC Couplets  
Overall, the event was a great success for the TWBF and its partner organizations as it provided a platform for exposure to the organization and allowed others to better understand the work going on in Taiwan. Mr. Pursner was also able to gain new insights he could bring back and share with the membership. Hopefully the 2019 EENW can open the door to more positive collaborations across the BirdLife Asia partnership in the years to come!